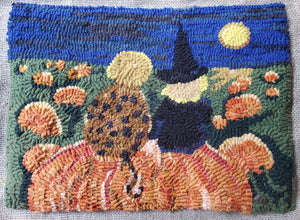 Nancy Thomas' "The Wait" Pattern is this Month's Giveaway
October Giveaway: 'The Wait' by Nancy Thomas
To celebrate the introduction of over 120 (and counting) Nancy Thomas patterns, this month's giveaway contest is for this 12"×16" pattern on linen. This was part of Nancy's celebrated children's series of months.
To enter visit our Facebook post (
click here
) or Youtube clip (
click here
) leave a comment there and I will issue you a number. Drawing will be Wednesday October 14th during Coffee Time. I will contact the winner directly.
Good luck and check out the growing Nancy Thomas collection at:
(***If you have already purchased this pattern and you win I will send you 'Witches' instead)
---
1 comment